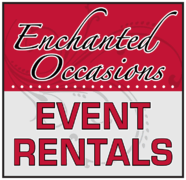 4-Arm Table Candelabra with Flower Bowl


Please call to reserve this item.


4-Arm Table Candelabra is over 30" tall with Flower Bowl, silver (nickel plate). Try this piece with cascading florals. Matches 5-light 30" Table Candelabra and 5-light Floor Candelabra.

Rental cost DOES NOT include florals or candles. Ask us for a quote to customize!